Whether you are a professional photographer, an aficionado or an amateur who enjoys taking good photos, it is always a good idea to be up-to-date with the latest news related to photography, photo equipment, new concepts, and techniques. Many websites offer all this and much more, and you can browse them to learn something new or to simply get some inspiration (no plagiarizing, of course). If you prefer good, old-fashioned books, there are a few of them to provide you with all the necessary information that you might need.
Websites: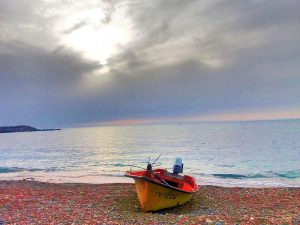 PhotoFocus
PhotoFocus is a website run by Scott Bourne, a world-renowned photographer with more than 40 years of experience. The site started in 1998, and it offers reading material for anyone who wants to pursue a professional career when it comes to photography. You can read product reviews and tips (on doing portrait photography, becoming an expert in Photoshop Curves, working with raw files, retouching and enhancing your photos, etc.). You can also read about famous photographers, their careers and words of wisdom. And there is even a weekly podcast dedicated to still and motion photography, and you can hear interviews with experts in this field.
PetaPixel
This is a fantastic site for photo beginners. It offers plenty of helpful tutorials, news and product reviews written in a down-to-earth style which is favoured by their readers. News section covers the latest updates for apps and photo editing programs, lens comparisons and interviews with famous photographers, to name just a few.  In Tutorials, you can read about best aperture for specific scenes, tips on posing, how to achieve sharpness, how to shoot in direct sunlight, how to edit photos like a pro, etc.
DP Review
DP Review, founded in 1998, holds the title of the most popular digital photography site in the world. It has massive photo galleries, the most comprehensive digital camera database, camera, lens, printer and software reviews, and maybe the most interesting thing- mini competitions in photography judged by popular vote and open to members only. They pride themselves on detailed, unbiased and fact-based content. Being very informative, DP Review is an excellent place for those starting out in photography.
Books:
The Art of Photography: An Approach to Personal Expression, Bruce Barnbaum
This book is described as the most complete, understandable and readable textbook on photography. It was originally published in 1994 and has since been revised. It contains more than one hundred stunning photographs, both in color and black-and-white, accompanied by numerous charts, graphs, and tables. Barnbaum presents techniques both for digital and analog approach, gives technical details, as well as a broader expressive, creative and philosophical aspects of photography not only to a beginner but also advanced photographers.
Understanding Exposure: How to Shoot Great Photographs with Any Camera, Bryan Peterson
This book demystifies the complex concepts of exposure and provides readers with detailed instructions on getting difficult or tricky shots. The basics of light, shutter speed and aperture are explained in detail, as well as their mutual interaction and influence. Peterson also describes how to improve contrast and sharpness and make the best of flash, light, and filters.
Studio Anywhere: A Photographer's Guide to Shooting in Unconventional Locations, Nick Fancher
This book shows you how to create and edit images with minimal equipment. Fancher explains his behind-the-scenes process, from taking the photos to post-processing them in Photoshop or Lightroom, and shows how you can create a portfolio without necessarily having a studio.