Given that there are practically limitless options when buying a camera, the most important thing is to establish what you want to do with it first, and then how much money you are willing to spend. If you want to both take quality photos and film high-res videos, you should probably pick just one camera instead of tagging along two and switching from one to the other depending on the occasion. This means that you are now left with a choice – whether to choose a DSLR, a mirrorless or a compact camera.

A DSLR camera is the best option for professionals, of course, but even amateurs can get the hang of it and learn the basics quickly. It has the best battery life, most accurate and fastest autofocus, plenty of lens options, but it is also the heaviest and bulkiest, so it is best for professional use. Among the top rated DSLR cameras, you will find Nikon D810 and Canon EOS Rebel T7i. Nikon offers 36.3-megapixel sensor and 1080p when it comes to video resolution. Canon gives you the same video resolution, but the sensor is 24.2-megapixel. However, if you want your videos to be in a 4K resolution, you should explore other camera options.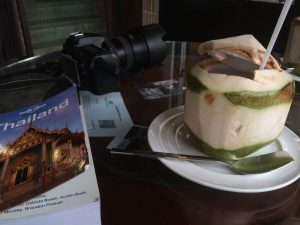 A mirrorless camera offers less battery life, has only a rear display or an electronic viewfinder, autofocus of lesser quality than a DSLR, lens options of good quality and better optics. It is also significantly lighter, which consequently makes it less stable when shooting a video or when using bigger lenses. At the moment, Sony is without competition in the full-frame mirrorless market, with its absolute winners in this category – A7 II, A7S II, and A7R II. All of them excel when it comes to videos because they have headphone inputs and built-in microphones. A7 II offers 24.3-megapixels, A7S II 12.4 and A73 II whopping 42.4-megapixels. Fujifilm X-T2 is a good competitor, offering 4K video at 30fps and a 24.3-megapixel sensor giving you up to 8fps in burst mode.

A compact camera has the least powerful battery, only a rear display or an electronic viewfinder, autofocus of lowest quality among the three, but it offers something that the others cannot- it can fit in your pocket because it is the smallest and the lightest, and still offer huge zoom ranges, excellent shots, and high-quality video. Fujifilm X100F is probably the most expensive one, but its performance will not disappoint. It has a hybrid viewfinder, a 35 mm equivalent lens, a 24.3-megapixel sensor and 1080p video, which practically makes it a perfect compact camera for enthusiasts. With their cutting-edge travel-zoom cameras (pocket-size compacts with long built-in zoom lenses), Panasonic boasts of its ZS range, ZS200 in particular. You get 4K video, 25-360 mm, f/3.3-6.4 lens and an electronic viewfinder. Sony Cyber-shot RX10 is also impressive with its huge zoom lens of 24-600 mm f/2.4-4, 20.1-megapixel sensor and 4K video at 24fps.