Photography has been around for some time, and in the past century, it has evolved to the point where everyone with a phone can take photos. Not every one of them is a photographer or even an amateur photographer.
It takes some skill, a little creativity and a lot of practice to become a photographer. To start a photography business, however, you need a bit more, including capital and clear and cut plan on what you want from your business.
If you plan on starting your own photography business, these tips should help you avoid some common mistakes.
1.      What Will You be Taking Photos Of?
A photography business can thrive in many environments, you just need to have a clear idea of what kind of services you plan on offering. If you're going to do weddings, birthdays and various other celebrations on demand, then you are probably better off doing it locally rather than online.
While having a website is essential no matter what type of services you plan on offering, it is even more important if your target is stock photography. You need your online portfolio and showing off your work on your site is great advertisement.
2.      Have a Business Plan Ready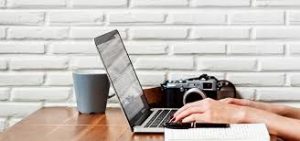 Any and all businesses today have plans, especially startups. To go into this without a plan is similar to editing a video without a plan. You'll end up with a mess of things that is going to stand out in a very, very negative way.
There are plenty of guides on how to make a business plan online and you can even download lots of templates for free. Depending on the services you are eventually going to offer you should also price accordingly and have something extra to attract customers that the already established photographers cannot offer.
3.      Create a Brand
Your brand is what people will know you by. Using your first and last name to create your brand is probably a terrible idea. You should get creative and think of something catchy and simple. A logo is also necessary in order to establish your site and something for people to remember you by.
Work with a designer on your site and logo as these things require a professional touch if you aim at competing with the already established brands.
4.      Equip Yourself
If you are interested in photography, chances are that you already have some equipment. You should take note of whether your already purchased equipment is enough for you to run a business you planned on. Professional photography requires professional equipment and that can be expensive.
Before you spend any money on additional equipment, make sure that you go through steps 1 and 2 in order not to spend any more than you need to. Your business type and plan should include the equipment and expenses.
5.      Marketing
Rarely has there been a brand to succeed without marketing. You must advertise your business and brand in order to really capitalize.