The role of an architect is to be a visioner as much as a problem solver. They are responsible for building appealing yet practical human habitats, so one can say that their job is not an easy one. 
In order to pay respect to the greatest of the great, we have compiled a list of X most brilliant, imaginative, and ground-breaking architect of our time.
Moshe Safdie
Known for his Habitat 67, Marina Bay Sands, and Jewel Changi Airport, Safdie is truly one of the greatest Canadian architects. Even though he was originally from Haifa, Canada embraced him and his work, bestowing upon him many awards, one of them being the Gold Medal from the Royal Architectural Institute of Canada.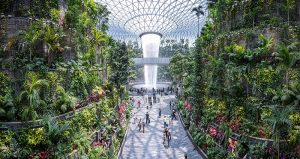 Jean Nouvel
The winner of the Wolf Prize in Arts 2005 and the Pritzker Prize 2008, Nouvel is most famous for the work he has done for the Arab World Institute. Together with Architecture-Studio, he has won the design competition for this project that earned him worldwide fame. With ground-breaking and modern ideas like using exterior light levels to control the lighting inside the building has set him apart from his contemporaries. 
Renzo Piano
Another Pritzker Prize winner, but this time coming from Italy, is joining our list. If you have traveled across big cities in Europe then you must have seen some of Piano's work. His works include the Center Georges Pompidou (Paris), The Shard (London), and Stavros Niarchos Foundation Cultural Center (Athens). Many think that is was Renzo Piano who guided London into the architecture of the 21st century with his bold design.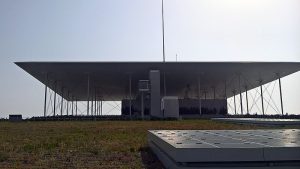 Frank Gehry
According to Vanity Fair, Gehry is beyond any doubt one of the most important architects of our age. And you can understand why after seeing the crowds who gather around any one of his works. Known for Lou Rovo Center and the City of Wine Complex, but also many others, he dared to break the usual conventions of architecture, thus creating the most distinctive and original buildings around the world.
Frank Lloyd Wright
Even after 150 years, every work that belongs to Wright looks futuristic and innovative in every way. Firstly, this architect never attended any school that would help him grow and develop skills for his profession. Instead, he learned from Louis Sullivan. Being the genius that he was, he found a way to combine the exterior and interior in such a matter that they never differed, which was revolutionary for that time and age. Some of his most famous works are Guggenheim, Fallingwater, and Ennis House.